"For Línea Directa Aseguradora, Sustainability is a commitment that we adopt at the highest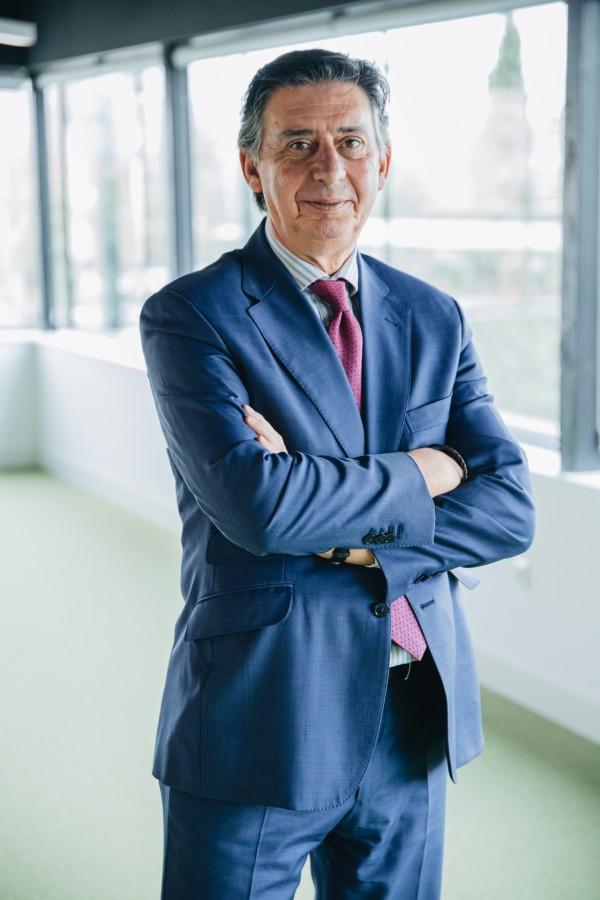 management level of the company and that we articulate in a Sustainability Committee made up of the entire Management team, including the Chairman and myself, as CEO. Their progress and monitoring are periodically raised to the highest management body of the company, the Board of Directors. At Línea Directa Aseguradora, therefore, we conceive Sustainability as a key issue, fully integrated into our day-to-day tasks, and we assume it with the desire that it generate value not only for the organization itself and its shareholders, but above all to customers, employees, suppliers and society in general ".
Miguel Ángel Merino, Consejero Delegado of Línea Directa Aseguradora
Human Rights Policy
This policy provides a guide for protecting and respecting human rights. As a company, Línea Directa Aseguradora is committed to respecting and promoting human rights in its own actions and through its value chain.
Respect for human rights is an essential part of Línea Directa Aseguradora's corporate culture and social responsibility, and its #DNA (Different, Nurturing of people, Agile). The Company complies fully with human rights issues in line with the principles of the United Nations Universal Declaration of Human Rights, the core conventions of the International Labor Organization, OECD guidelines for multinational companies and the European Convention on Human Rights. It is further guided by the UN-approved Sustainable Development Goals (SDGs) and the Company's Code of Ethics.
Diversity and Inclusion Policy
Diversity is a key competitive factor that enables us to get closer to today's diverse and changing society. It promotes innovation and plurality, generating value and positively impacting the Company's results.
We are committed to creating work environments with a diversity of skills, experiences, knowledge, origins, nationalities, age, sexual orientation and gender, where everyone is - and feels that they are - treated fairly and respected. Among other internal actions and guidelines, Línea Directa Aseguradora has an in-house diversity and inclusion policy, setting out the guiding principles for the organisation and its employees.
Diversity and Inclusion Policy
Gender Equality Policy
Gender equality is one of the core values in Línea Directa Aseguradora. Employment relations based on equal opportunities, non-discrimination and respect for diversity set us apart and permeate every aspect of our people management.
The purpose of this policy is to promote a culture of flexibility that promotes a balance between work, personal and family life for our employees and, in particular, gender equality. We are committed to respecting current legislation and national and international best practices in this area, and the provisions of the United Nations Sustainable Development Goals (SDG5 "Gender Equality").
Sustainability Policy
Línea Directa Aseguradora has integrated ESG (environmental, social and good governance) aspects into its corporate strategy and business management, to drive sustainable economic growth and development of the environment in which it operates and respond to trends in the sector and the requirements and expectations of our stakeholders. Our Sustainability Policy requires us to take a proactive approach in this area, following the United Nations Sustainable Development Goals (SDGs) and recommendations from the CNMV. The Company's Code of Ethics reflects Línea Directa Aseguradora's responsible commitments and the practices used in developing its sustainability strategy.
The Company contributes to eight of the SDGs as a priority: SDG3 "Good health and well-being", SDG5 "Gender equality", SDG8 "Decent work and economic growth", SDG9 "Industry, innovation and infrastructure", SDG10 "Reduced inequalities", SDG13 "Climate action", SDG16 "Peace, justice and strong institutions" and SDG17 "Partnership for the goals".