Committed to disclosure in managing the risks and opportunities of climate change
Given a forecast of increased intensity and frequency of physical impacts due to extreme weather events around the world, and given the efforts generated by the transition to a decarbonized economic model, there is a growing demand from different interest groups for information on how the risks and opportunities arising from climate change are managed.
In this context, Linea Directa Aseguradora has adhered to the global commitment to disclose information on the management of risks and opportunities arising from climate change following the recommendations of the Task Force on Climate-Related Financial Disclosures, a working group created in 2015 by the Financial Stability Board. Created by the G20 to oversee the proper functioning of the financial system, this Council promotes the TCFD as a tool and guide for guidelines and recommendations for its incorporation in the disclosure of this type of climate-related information.
With this commitment, Linea Directa Aseguradora is committed to transparency in disclosing the way in which risks related to climate change are managed. Linea Directa will follow a roadmap to progressively incorporate the general principles of the TCFD to guarantee effective and quality communication.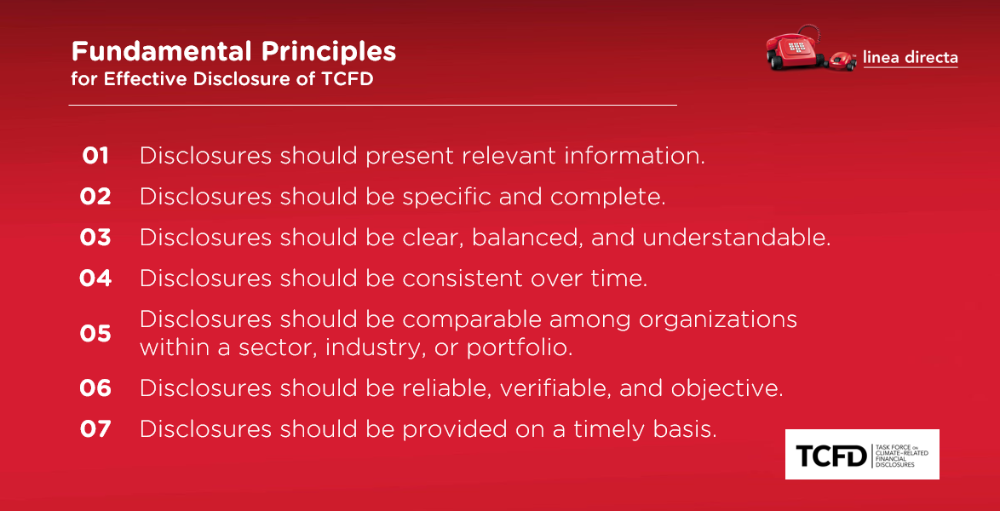 In addition, the company begins its roadmap to satisfy its recommendations in the disclosure of four fundamental aspects of management: Governance, Strategy, Risk Management and Metrics and Objectives.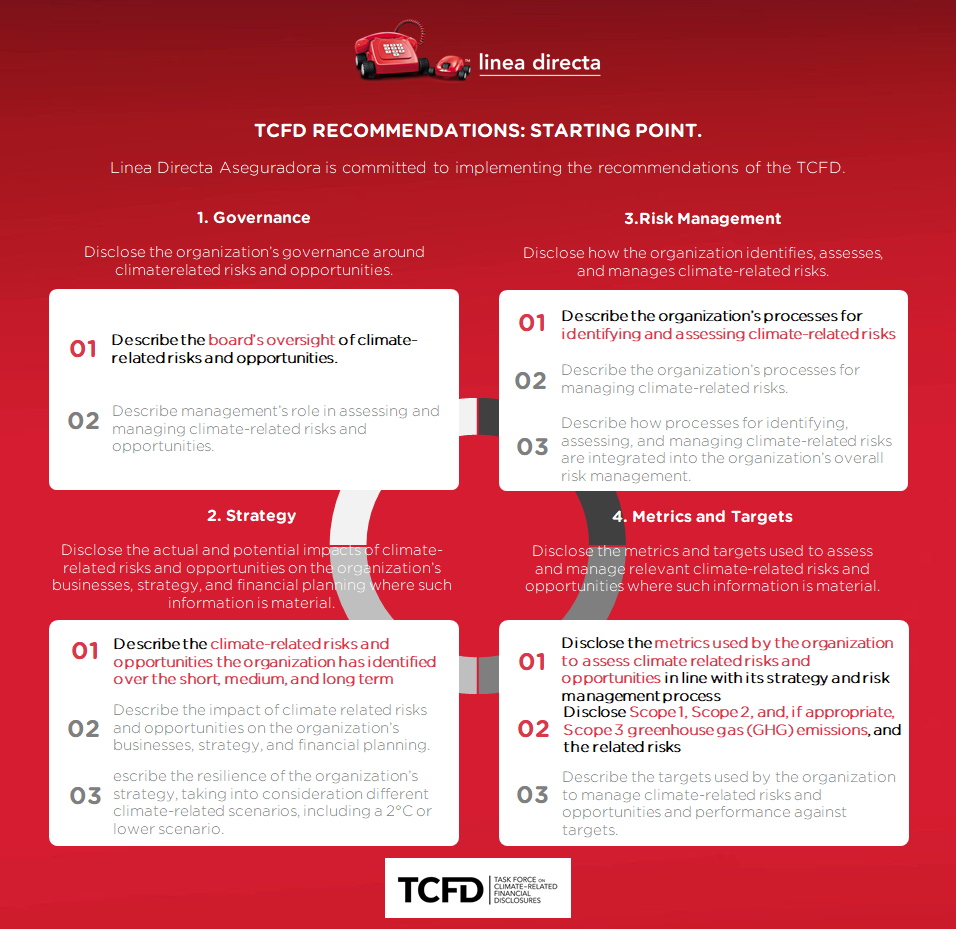 This initiative is in line with Linea Directa's firm commitment to sustainability and its progress in the transition to a low-carbon economy.