null
9th edition of Línea Directa Foundation's Road Safety Entrepreneurs Award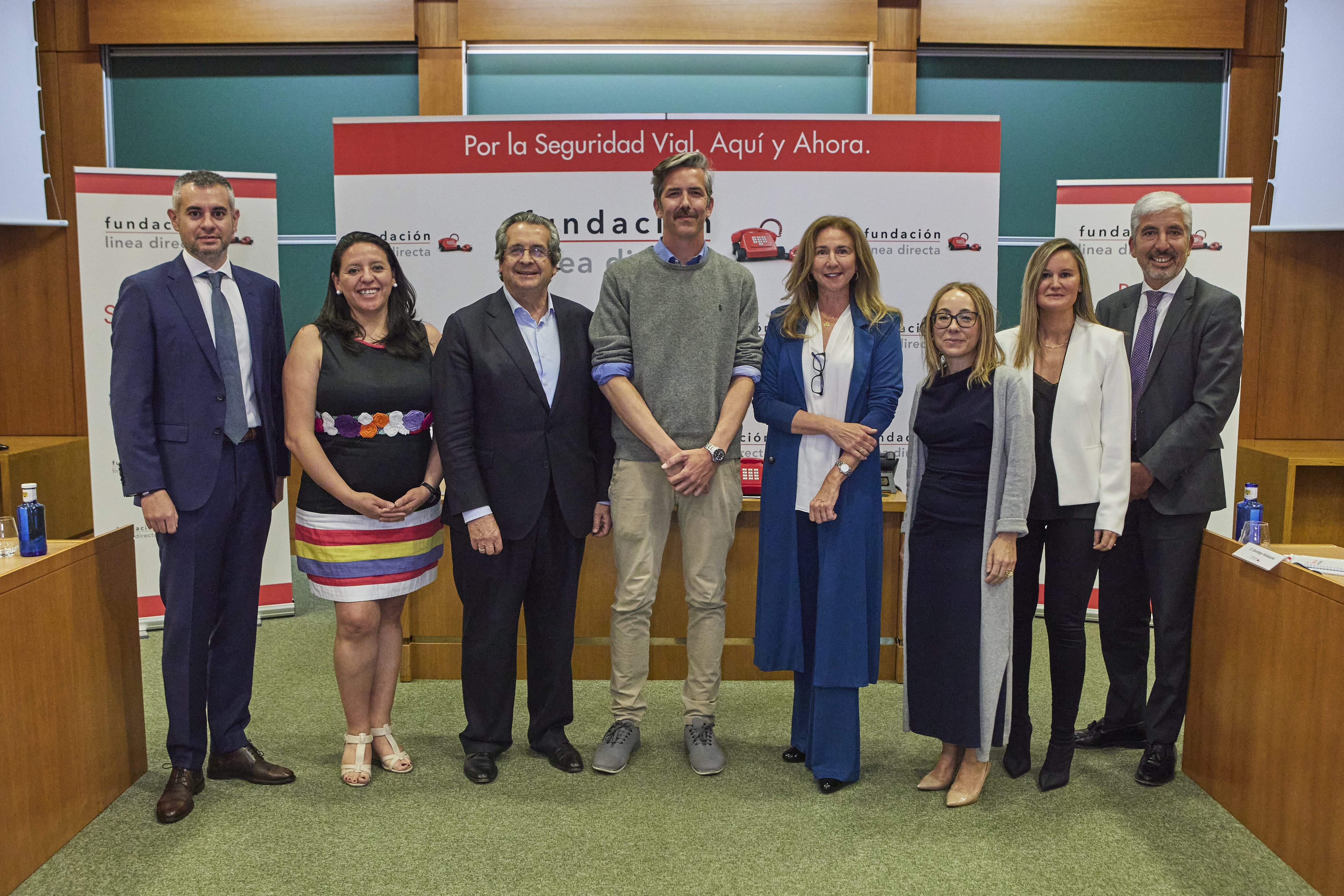 28/04/2023
Engidi, winning startup at the 9th edition of Línea Directa Foundation's Road Safety Entrepreneurs Award
The Catalan company has developed electronic devices integrated into Personal Protective Equipment to improve the safety of workers in particularly dangerous environments, especially construction and road maintenance, with a view to prevent accidents.
Engidi will receive a net cash prize of €20,000, with no added fees, as well as training, mentoring and access to investment rounds.
The second best rated startup was Komobi, a Sevillian startup known as "The guardian angel of bikers", consisting of a smart device equipped with a dual anti-theft alarm system, GPS location, route registration, competition telemetry and accident assistance 24x7.
Madrid, 28 April 2023. The Catalan start-up Engidi has won the 9th Línea Directa Foundation's Road Safety Entrepreneurs Award.
This Barcelona-based technology firm designs and manufactures IoT electronic devices that can be included in the PPEs (Personal Protective Equipment) worn by workers operating in highly dangerous environments. Its new ACRUX model is specifically designed to improve the safety of road construction and maintenance operators, connecting them with drivers of road vehicles to prevent accidents and drastically reduce the number of deaths caused by this phenomenon.

As the winning start-up in this Línea Directa Foundation's Road Safety Entrepreneurs Award, Engidi will receive a cash prize of €20,000, net of any fees or commissions, as well as access to training and mentoring. At a later stage, they will also be able to access financing rounds by Bankinter's Foundation for Innovation and IESE Business School.
The second placed startup at this edition was Sevillian firm, KOMOBI, which forms part of the Livelink Ventures group and which is known as "The guardian angel of the bikers". This smart device features a dual anti-theft alarm system, GPS location, route logging, competition telemetry and accident assistance 24x7. This functions makes it possible to inform the emergency services if the biker has an accident, providing the exact location in where it has happened and helping to reduce the response time for those affected.
This acknowledgement will allow KOMOBI, along with the winning start-up, to participate in the next edition of South Summit, a top event in the entrepreneurship and innovation ecosystem that is being held from 7 to 9 June in Madrid, where they will be able to access key players in the ecosystem.
Through this award, the Línea Directa Foundation aims to promote and acknowledge entrepreneurship in the area of road safety, by supporting and financing innovative ideas that help fight against accidents on our roads and improve victim care after an accident.
This year's five finalists submitted their proposals using the elevator pitch format in front of a panel of eight judges comprising selected company employees, members of the entrepreneurial community and also the public administration who selected the winner based on criteria such as the project's economic viability, degree of innovation and its effectiveness at improving road safety:
Jorge Ordás, Deputy Director General for Mobility Management and Technology of the DGT.
Clara Gutiérrez, Managing Partner at BRAIN VC Fund.
Juan Roure, Professor of Entrepreneurship at IESE Business School.
María Jesús Magro, Managing Director of the PONS Foundation.
Marisol Menéndez, CEO at Bilakatu and #WomenInTechSpain and startup advisor.
José Carlos Huerta, Director of Analysis on the Venture Capital Programme at the Bankinter Innovation Foundation.
Carlos Rodríguez Ugarte, CFO of Línea Directa Aseguradora.
Mar Garre, Managing Director of the Línea Directa Foundation.

Winners from previous years
Last year, the winner was Livall, a series of smart helmets for bicycles and scooters with an automatic LED lighting system that includes directional change indicators that can be controlled from the handlebars. In 2021, the winner was Evix, a cervical airbag system integrated into bicycle helmets; which could be extrapolated for other types of road users.
Other winners include Trucksters (2020), for its innovative road freight transport system using Artificial Intelligence and Big Data that saves on delivery times by up to 50%; Textia Innovative Solutions (2019), a Child Restraint System (CRS) manufactured using the innovative 'Varstiff' technology; Closca Design (2018), for the creation of a bicycle helmet for which the volume was reduced by 50% to encourage its use in the urban environment; Help Flash (2017), for its luminous device to avoid collisions with immediate vehicle signalling in case of a breakdown or accident; DriveSmart (2016), an app that performs a detailed analysis and assessment of each driver's behaviour to encourage customised advice for greater safety and, at the first edition, Euraslog (2015) with its innovative child restraint system for bus seats.