null
Línea Directa Aseguradora will donate its entire profits from one day's sales to support victims of the Ukraine war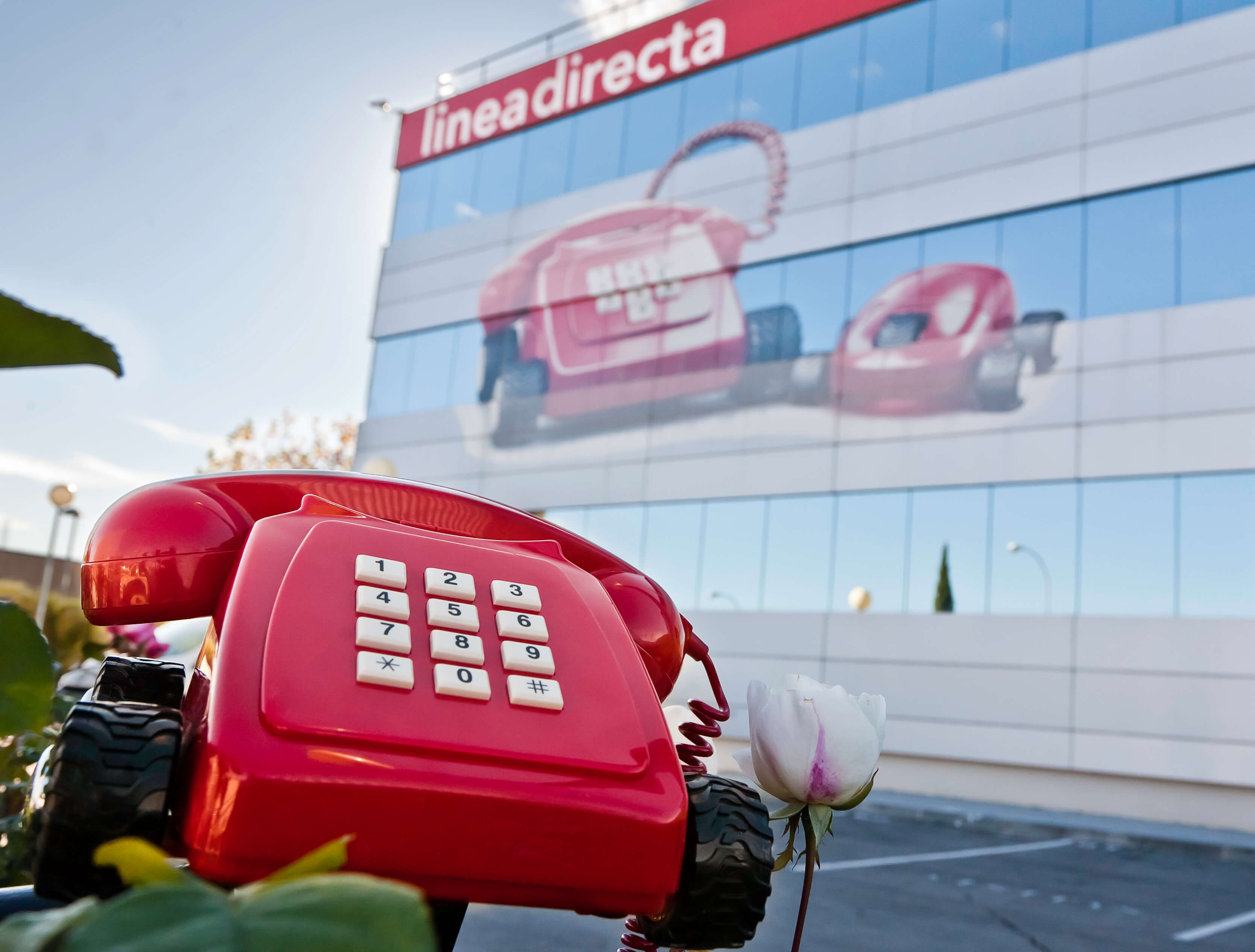 04/04/2022
Línea Directa Aseguradora will donate its entire profits from one day's sales to support victims of the Ukraine war
As part of the company's solidarity initiatives to alleviate the human impact of the war in Ukraine, Línea Directa Aseguradora has pledged to donate its entire profits from the sale of policies across its businesses (Motor, Home and Health) on 8 April for humanitarian aid in Ukraine.
This economic aid will be allocated to Caritas's centres in Ukraine and neighbouring countries where the organisation is meeting the basic needs of millions of victims of the war such as food, shelter and psychological support and facilitating the safe evacuation of the most vulnerable.
Línea Directa Aseguradora and its "Conmovedores" corporate volunteer network, made up of more than 150 of the Group's employees, are also carrying out an essential product donation campaign among its employees. Thanks to this initiative more than 100 boxes of material have already been sent for the refugees who are arriving in Ukraine's neighbouring countries.

Madrid, 4 April 2022. In response to the humanitarian emergency caused by Russia's invasion of Ukraine, Línea Directa Aseguradora is carrying out a range of solidarity initiatives to assist the victims of the war. The company has pledged to donate all the profits from the sale of policies across its businesses (Motor, Home and Health) on 8 April to "Caritas with Ukraine", the campaign which this organisation has launched on the ground to meet the needs of the millions of internally displaced people and refugees that the conflict has caused.
Since the start of the war on 24 February, more than 3.9 milliion people have left Ukraine for other countries as refugees, and around 6.5 million have abandoned their homes and headed for other areas of the country in search of refuge, according to figures from the UN. In total, there are more than ten million people, mostly women and children and some of whom are in a vulnerable situation.
To help alleviate this human drama, Línea Directa Aseguradora will deliver this economic aid to Caritas Española, which has been working in Ukraine since 2010. Through its international network, Caritas is one of the organisations with the largest presence in the area and which is playing the most active role in delivering humanitarian aid to the millions displaced by this war.
The funds will reach the centres of Caritas in Ukraine, which have now been repurposed to assist the internally displaced, and in Poland, Hungary, Slovakia, Romania and Moldavia, which are helping the millions of refugees arriving in these neighbouring countries. Through these centres, hundreds of thousands of displaced people and refugees are offered food and water, shelter, medicines and basic toilet facilities, secure transport to borders, special assistance for people who are particularly vulnerable (elderly and disabled people, children), psychological assistance, emotional support and leisure areas for children and information and advice.

Línea Directa volunteers and employees mobilise for Ukraine
Línea Directa Aseguradora is carrying out a range of solidarity initiatives aimed at helping to alleviate the impact of the conflict on the population. Through its "Conmovedores" corporate volunteering network, made up of more than 150 Group employees, an essential items collection and donation campaign has been launched among its professionals.
Thanks to this initiative more than 100 boxes of items including clothing, footwear, child hygiene products, medicines and healthcare supplies donated by our workforce have been sent to points on the borders of Ukraine where people fleeing the war are arriving.
According to Mar Garre, Director of People, Communication and Sustainability at Línea Directa Aseguradora, "the company and its more than 2,500 employees want to show our solidarity and stand shoulder to shoulder with the people of Ukraine in the face of the suffering they are enduring as a result of this war. The priority of Línea Directa Aseguradora is to help alleviate this humanitarian emergency. With this in mind, we have carried out a range of humanitarian assistance initiatives such as this economic donation to Caritas and the collection and delivery of essential materials, and we are continuing to work on other initiatives to support the victims of this conflict".
According to Francisco Cristobal, Communication Director of Caritas Española, "thanks to the solidarity and commitment of companies such as Línea Directa, Caritas Española is able to continue supporting people who suffer the consequencies of humanitarian conflicts such as the one that the people of Ukraine are currently experiencing".